Daily Disposable: Choices for contact lens wearers
What Are Disposable Contact Lenses?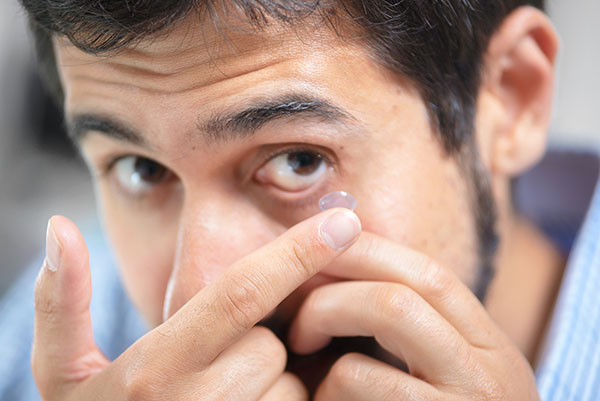 Contact lenses generally fall into these categories, based on how frequently they are replaced:
Disposable lenses: Replaced every two weeks, or sooner
Frequent replacement lenses: Replaced monthly or quarterly
Traditional (reusable) lenses: Replaced every six months or longer
The term "disposable" often refers to both disposable and frequent replacement lenses.
Why Throw Out Lenses at All?
The more frequently you replace your contact lenses, the healthier and more comfortable your eyes can be.
Protein, calcium, lipids and other substances found naturally in your tears can build up on your lenses. These deposits make your contacts less comfortable than when they were new, and can also make your eyes more prone to infection.
Of course, lenses can be cleaned, but cleaning is not 100 percent effective. Some deposits will remain and continue to accumulate over time.
Daily Disposables: The Ultimate in Convenience and Health
There are two ways to avoid just about all contact lens care. One is to wear extended wear lenses continuously for several days, and then discard them when you remove them. Unfortunately, overnight wear of contact lenses is not a good idea for everyone, and wearing contact lenses during sleep may increase your risk of eye problems.
The other alternative is daily disposables, also called one-day disposables: contact lenses that you discard every night and replace in the morning with new ones.
Many eye care professionals and contact lens wearers feel that daily disposable contact lenses offer the best of both worlds: They are convenient because no lens cleaning is required, and they are healthy because there is no day-to-day accumulation of lens deposits. Also, because these lenses are not worn overnight, you potentially have less risk of contact lens-related eye problems.
Envision Eyecare is proud to offer a wide range of contact lens options to our patients and their spectrum of eye health needs. Schedule an appointment today to discuss the perfect lens solution for you!